First up we have the bear. He's been seen a lot late­ly — includ­ing destroy­ing some of the neigh­bor's bird feeders.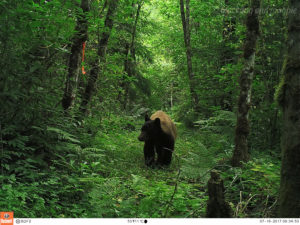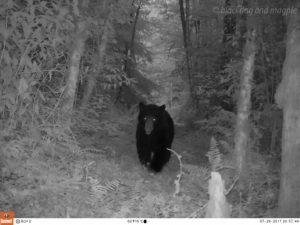 In this pic­ture I can't be entire­ly sure that it's our bear and not a small­er one. The scale is hard to judge.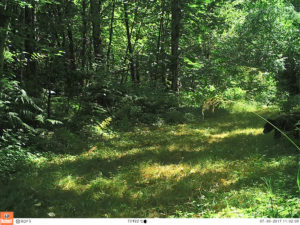 Next we have a cou­ple of the coy­ote. Sin­gles only this time. Not sure if we've still got two or if they have split up.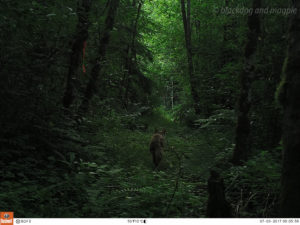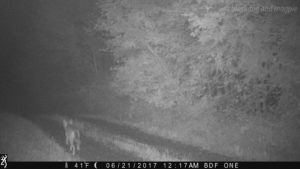 Now Bob the Cat. Love­ly look at the spots on the back of his ears.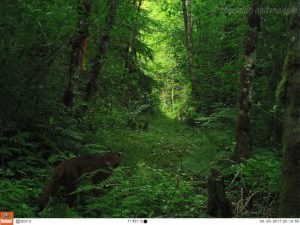 The local buck is look­ing good. He's putting on a decent set of antlers.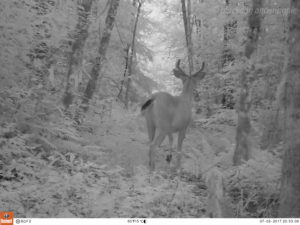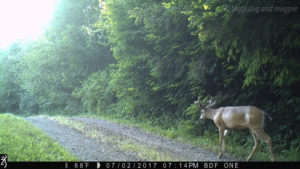 We had a lot of dog vis­i­tors last month.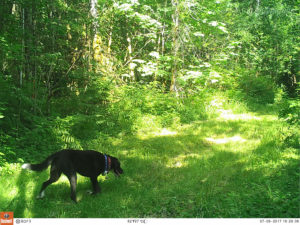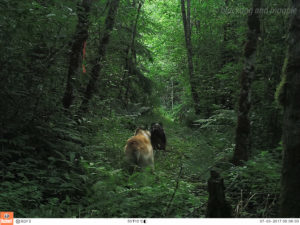 And usu­al count of Jim rid­ing bikes in the woods. And one of me look­ing like I'm not too hap­py about something.