June was a bad month for game cam­eras. One of the Brown­ings died — no idea why. And the replace­ment Bush­nells are tak­ing some time to get set up the way we want them. Still there were a cou­ple of inter­est­ing sight­ings and good pictures.
Things we see dur­ing the day: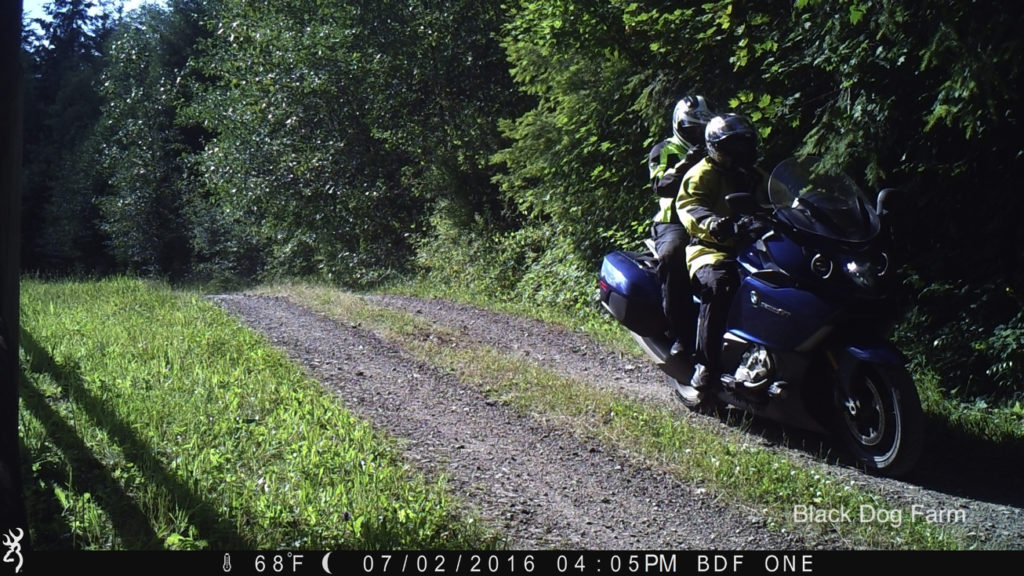 We've seen both the res­i­dent does —  skin­ny neck and ragged ear. There's also a lit­tle buck­ling but he's not show­ing up on the cam­eras yet.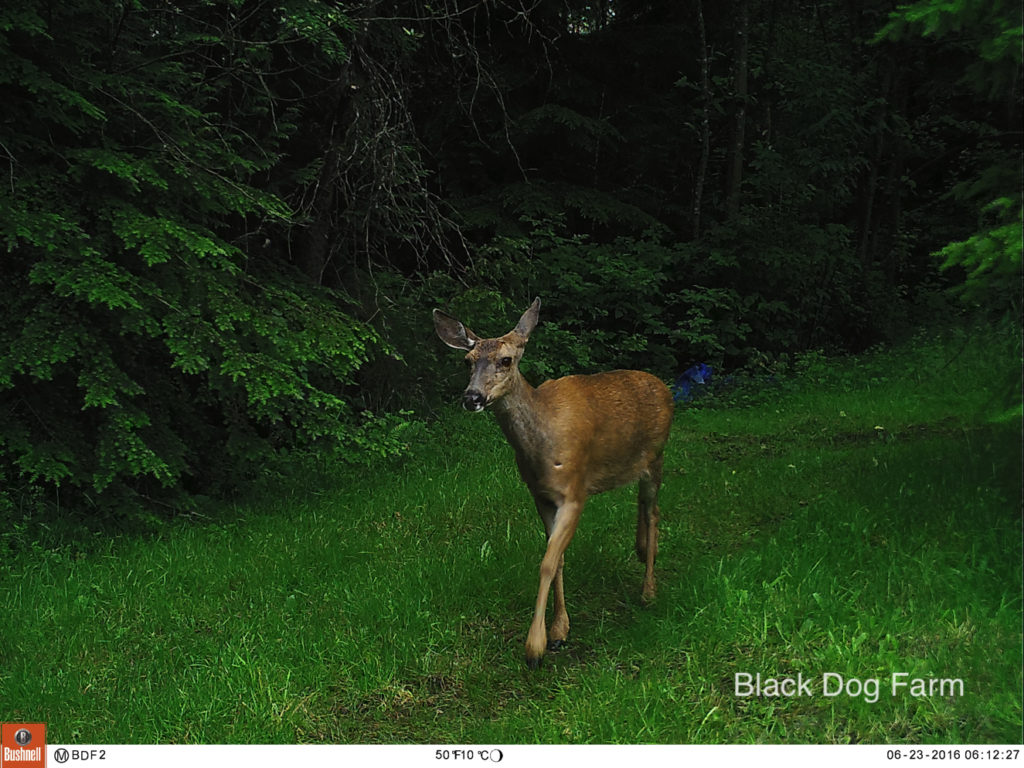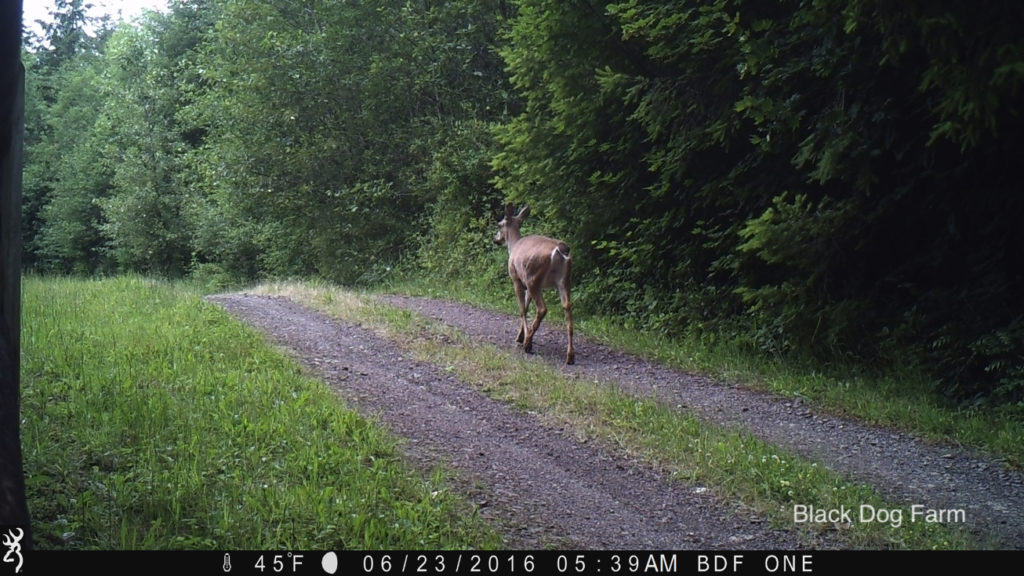 There are two coyotes:
We're still learn­ing to tell them apart. One has very dis­tinct col­oration on his face. The oth­er is not so dra­mat­i­cal­ly marked.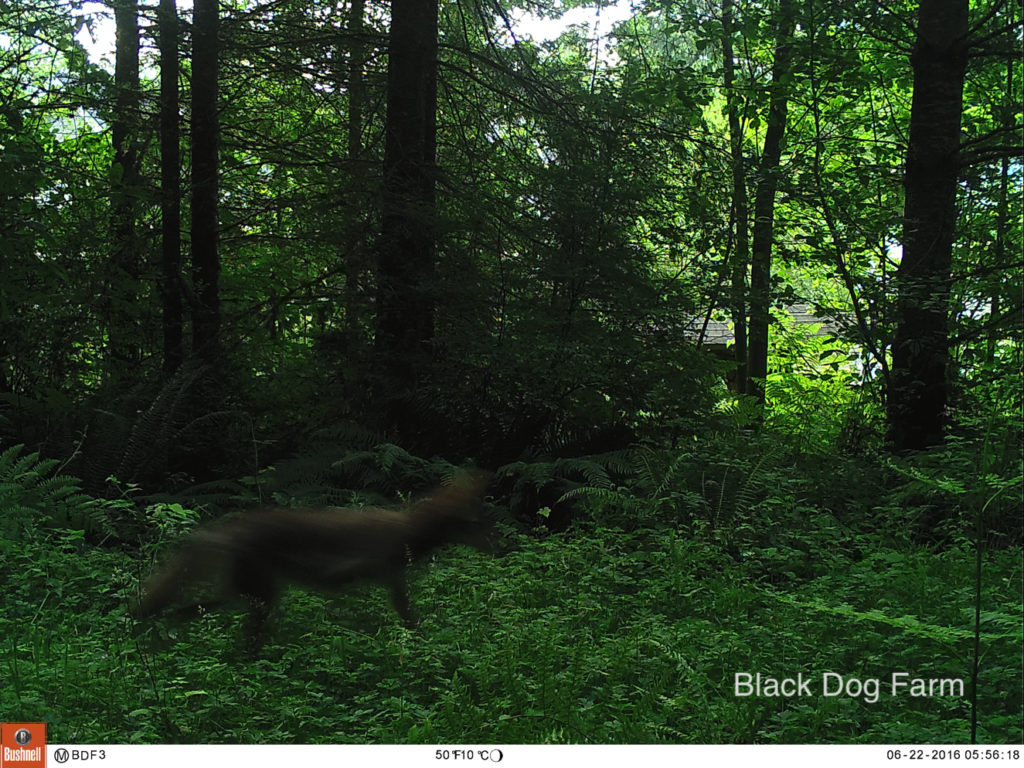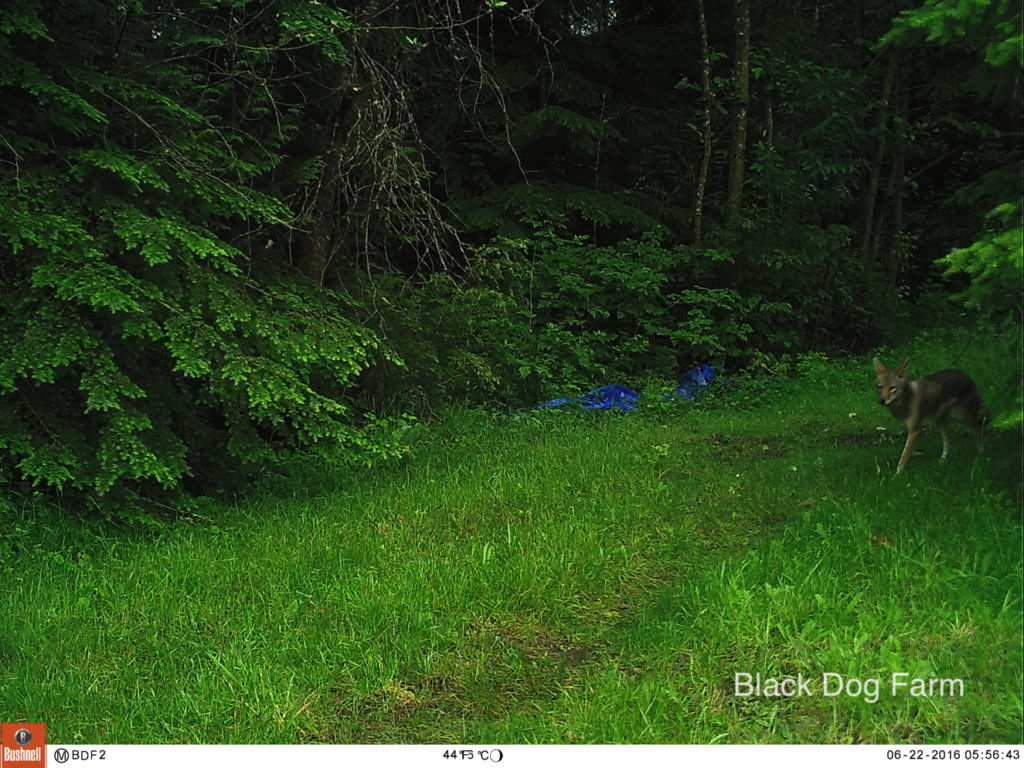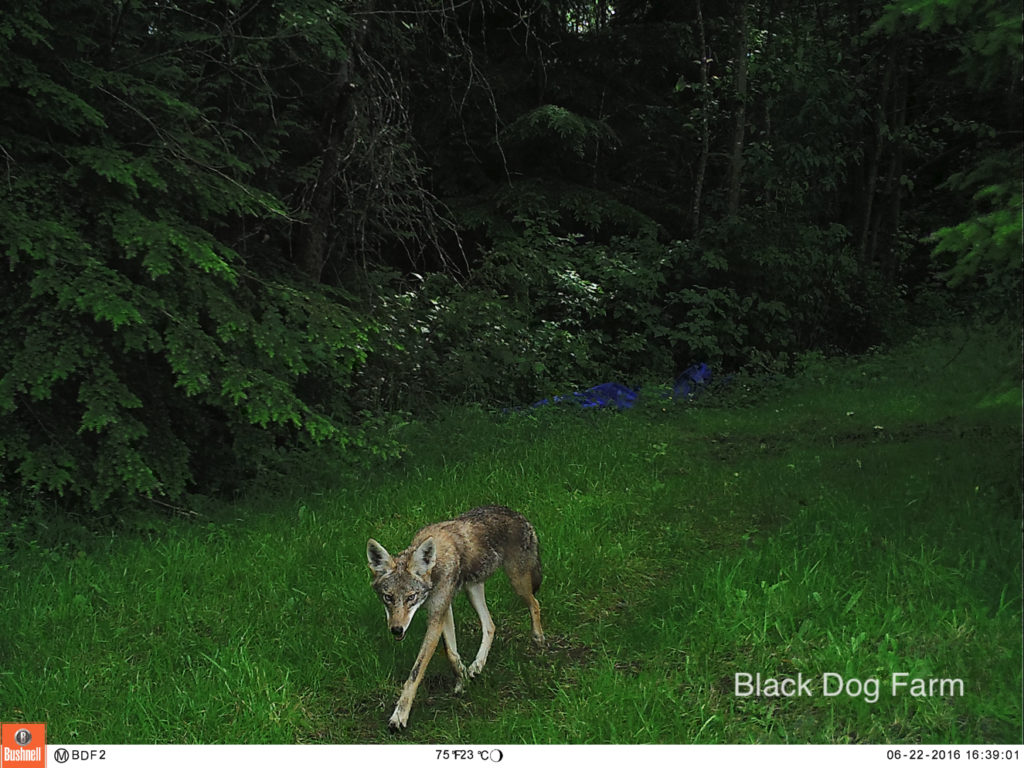 Things we see at night:
The deer of course.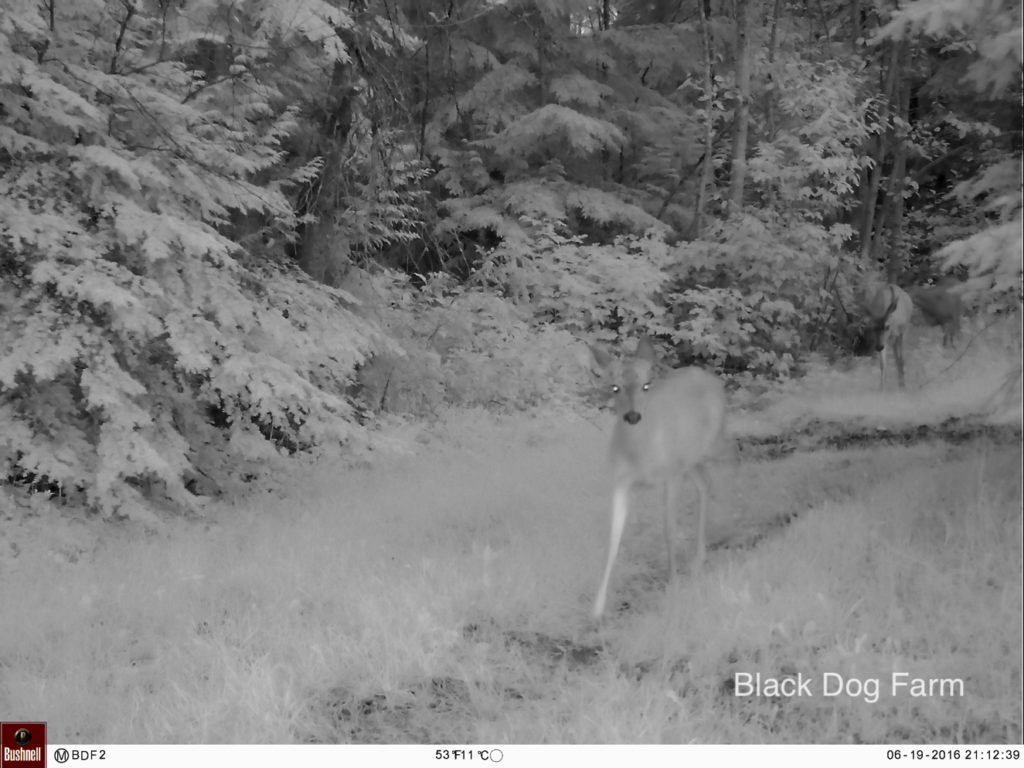 and our only shots of the coy­ote pair together.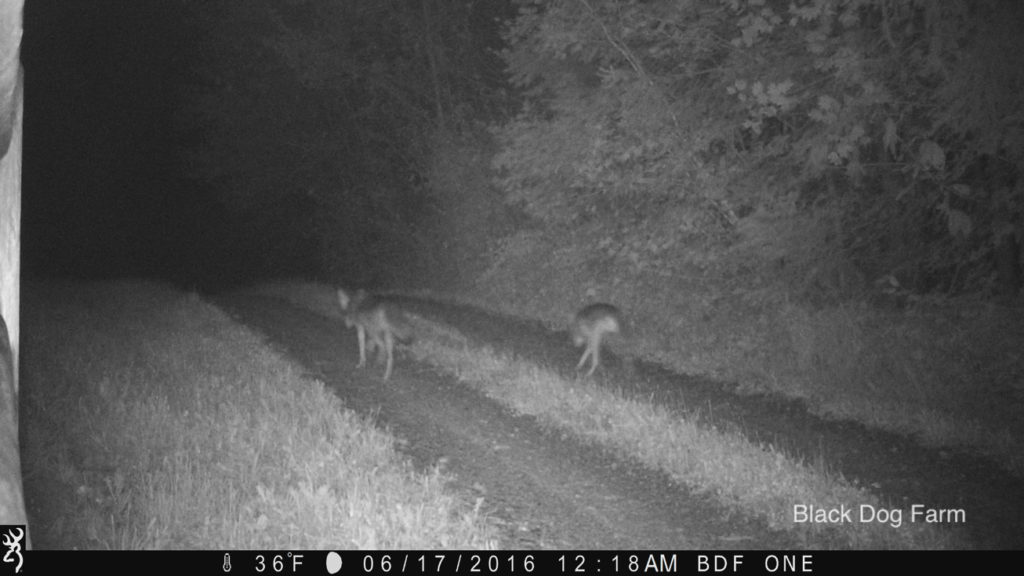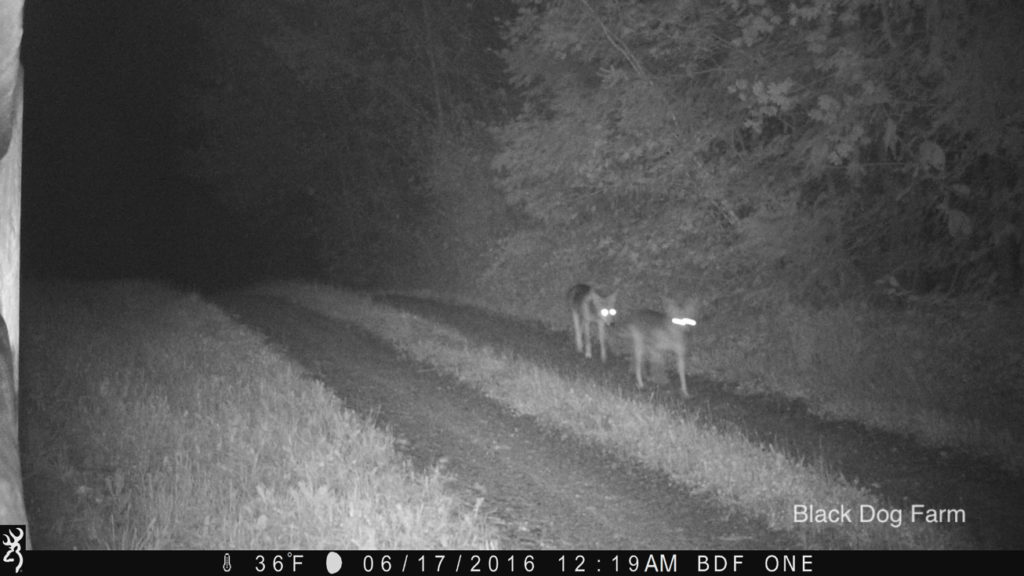 Equal­ly flashy but not so scary.