I spent a cou­ple of days with Matt and Jodi in Austin, hang­ing out, eat­ing, and doing main­te­nance on the bike. New tires and an oil change were on the list.
Matt and Jodi have a gor­geous place SW of Austin: lots of room, a real­ly cool house, and lots of trees!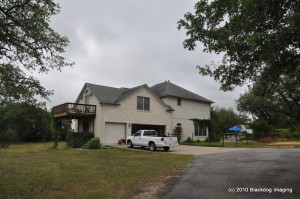 wednes­day was tire chang­ing day, and thurs­day was for oil changes:

The dogs took the whole thing in stride: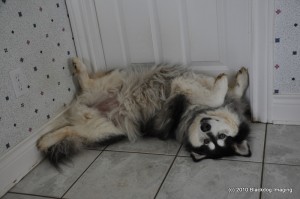 through­out the entire 2 days, Matt and Jodi kept tak­ing me places for excep­tion­al food, and thurs­day after­noon, Matt showed me the sights of austin. This is Lake Travis:

all in all, a great break in teh mid­dle of my trip. Fri­day morn­ing find me rest­ed, ready go, and com­plete­ly stuffed with two days of excel­lent BBQ and TexMex!